COMPASSIONATE GUIDANCE FOR YOUR FAMILY
---
FEARLESS ADVOCACY FOR YOUR FUTURE
FAMILY LAW & CRIMINAL DEFENSE ATTORNEY IN OCEAN SPRINGS, MISSISSIPPI
Since 2008, our attorney at Ellis Law Firm, PLLC has been representing families and accused individuals throughout the state of Mississippi. Reach out today to start discussing your divorce, child custody battle, adoption, or criminal case in Ocean Springs. We're ready to help you seek a path forward.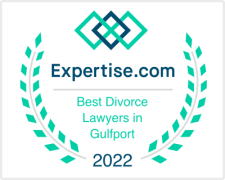 WE FIGHT FOR WHAT MATTERS MOST
Whether your future is in jeopardy or your family's structure is shifting, we're focused on fighting for you. Trust our attorney to lead you through the legal process with compassion and care.

COLLABORATIVE
You deserve to be involved in every decision being made because, after all, this is your life we're dealing with. You can rest assured that at Ellis Law Firm, PLLC, your voice will be heard.

PASSIONATE
Since the start of her career, our attorney has been dedicated to representing families and accused individuals throughout Mississippi. Her passion is evident in her proven track record of success.

BOLD
We don't back down from a challenge, and we're not afraid to stand up for your rights. When so much is at stake, you need an advocate on your side who will speak out against injustice. You need us.
WHY CHOOSE US?
We put your family's needs first.
NAVIGATE DIVORCE PROCEEDINGS
Don't face the difficult decision of filing for divorce alone. Our compassionate family law attorney is here to help you embrace this time of change. You deserve the chance to start this new chapter of your life with confidence and optimism—let us give you that chance.
CRAFT A CUSTODY ARRANGEMENT
One of the biggest concerns you may have if you're facing divorce is how much parenting time you'll get with your child. Reach out to our legal professional at Ellis Law Firm, PLLC, to ensure that your best interests are protected as you create a custody arrangement.
DISCUSS THE ADOPTION PROCESS
Welcoming a new member into your family should be a joyful process, but sometimes, the complex legalities can get in the way. From the initial filing of a petition for adoption to the final judgement, we're prepared to stand by your side every step of the way.
WE WELCOME ALL FAMILIES
---
PREJUDICE-FREE COUNSEL
If you love and care for a child, that's all that matters. At Ellis Law Firm, PLLC, we're ready to help you and your family seek the results you need to live the life you deserve.
AT ELLIS LAW FIRM, PLLC, WE'RE COMMITTED TO PROVIDING EXCEPTIONAL LEGAL SERVICES TO ALL FAMILIES.
From single fathers to grandparents to LGBTQIA+ couples and individuals, we proudly provide legal representation to families throughout the Mississippi Gulf Coast. Talk to us today to get started.
REACH OUT NOW
Dianne Ellis was a beacon of hope to my family at a time when our options appeared limited and the likelihood of a satisfactory resolution seemed impossible. Not only was she able to defend us from an unjust accusation, her calm and empathetic demeanor offered emotional succor to myself and those I care about most.
Dianne has always done wonderful work for me and my family. She represented me vigorously and effectively when I had to sue for primary custody of my children due to medical neglect of one of the children. I know that I can always count on her advice to be accurate.
An amazing attorney, an amazing woman, and amazing friend. She helped us to achieve a dream that we have had for years. After so many people said no, and closed the door on us, she was willing to fight for us, she was willing to take a stand for what was right. She helped make my family whole, and I can never thank her enough.
DEDICATED TO HELPING YOU MOVE FORWARD
As you strive to overcome your legal issue, turn to an attorney you can trust. At Ellis Law Firm, PLLC, we'll serve as your dedicated partners throughout the process. Tell us your story, your questions, and your concerns—we're here to listen, advise, and provide you with reassurance from start to finish.
Put Your Family in Capable Hands
Our family law attorney has more than a decade of experience helping clients navigate divorce proceedings, create custody agreements, finalize adoptions, and more. While her in-depth knowledge and litigation skills are exceptional, what truly sets Dianne apart is her passion for helping others.
Don't Face Criminal Charges Alone
An accusation of a crime can threaten your freedom and your future. Put a seasoned criminal defender on your side who will fearlessly advocate for you when you need it most. Our attorney is bold, outspoken, and always up to a challenge.
Serving Ocean Springs & Surrounding Areas
Schedule a consultation today to discuss your criminal charge or family law case in Ocean Springs, Mississippi. We serve the needs of families and accused individuals in the surrounding areas of Biloxi, Gulfport, Pascagoula, and Bay St. Louis, as well as throughout the Mississippi Gulf Coast.